Perfect Leggings for Pregnant Ladies
Attention pregnant ladies.  I know how hard it is to dress the bump throughout your pregnancy as your bump gets bigger and bigger.  Dressing the bump can be fun, but it can also be filled with all kinds of challenges.  Most moms-to-be out there want comfort while looking cute and fashionable.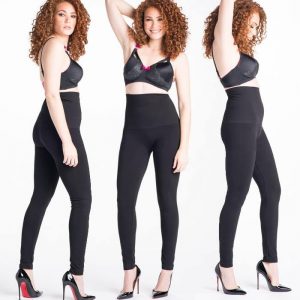 Preggo Leggings offers a variety of leggings made of faux/vegan leather to stretchy fabrics that look like denim.  Of course, all have a high rise stretch cotton panel to comfortably fit over the belly.
Every mom needs a pair of "Mom's Night Out" leggings, made of polyester and spandex.  They are comfortable, stretchy, and they run seamlessly over the belly.  These stretchy leggings come in many colors such as brown, sky blue, yellow and red.
If you are looking to look more edgy and fun, go for a pair of the "Moto" leggings.  They come in many different colors including khaki, blue denim, green and aqua blue.  They have an adjustable waist and ribbed stretch cotton over the bump panels for your comfort while looking stylish.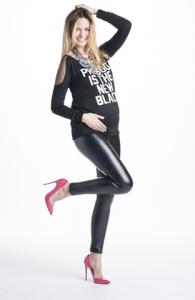 Of all, what I am most impressed with are the "Rockstar Mamacita Moto" leggings.  They mimic the look of leather pants and give you that super chic appearance.  They are actually made of faux/vegan leather so you can be guilt free about wearing them!
For more information about these leggings, I highly recommend that you visit their website at https://www.preggoleggings.com/.  Prices run from $20 to $ 50 and you get a 15% discount when you sign up.  Go visit today and I promise you won't be disappointed!
[spacer height="20px"]